There are no shortcuts to brew perfection
A drink perfected by time deserves a perfect introduction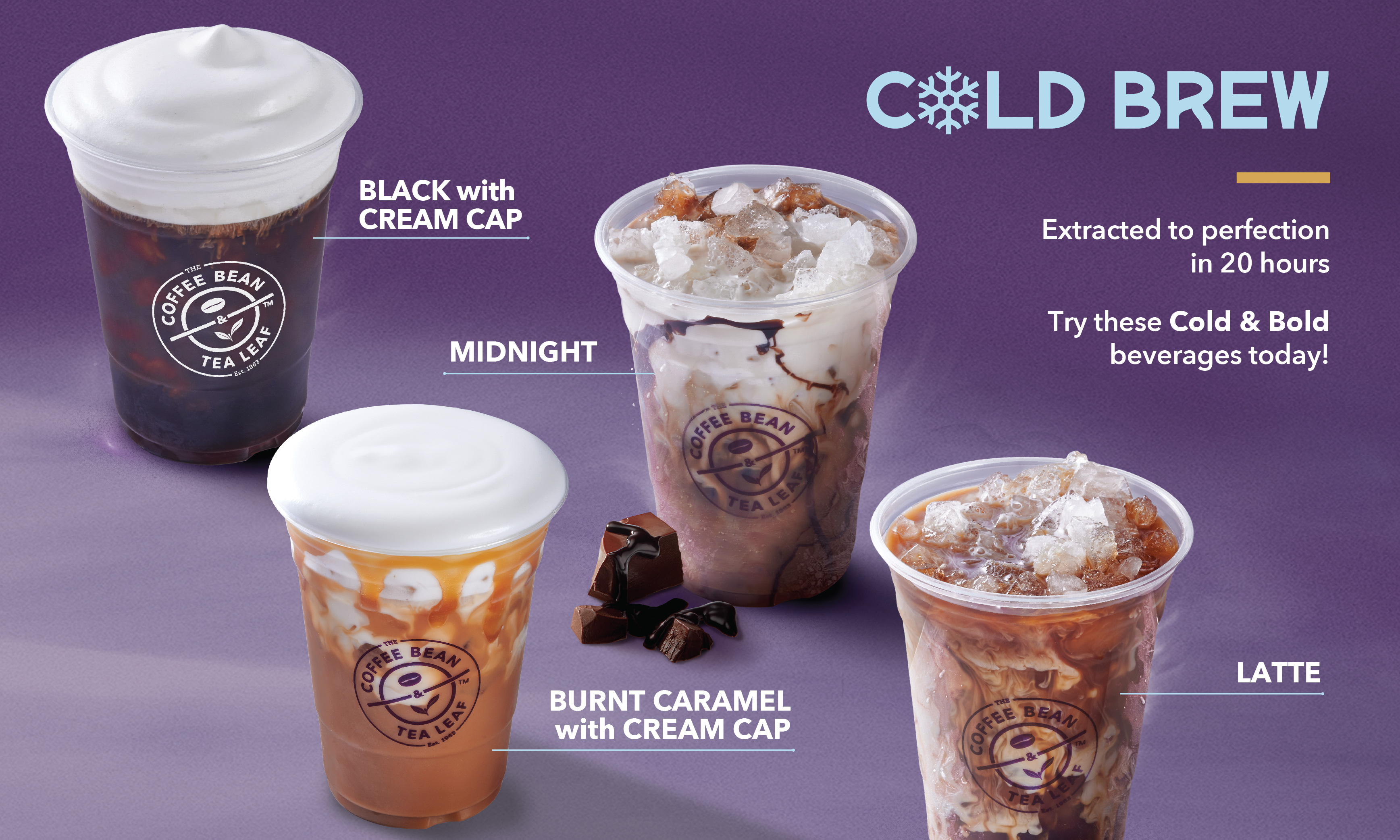 Cold Brew is both a process and a beverage. At The Coffee Bean & Tea Leaf,
we give equal importance to both definitions.
Cold Brew is just as good as the beans it's made with. We only use beans from the top 1% of specialty-grade Arabica - a unique blend our Bali Blue Moon and Ethiopia. Its potent flavor is heightened by steeping the coffee grounds for 20 hours to extract maximum flavor. Perfected and extracted by time, not heat.
No shortcuts here and definitely not the easiest or quickest way to brew a cup of coffee but there's no rushing a good thing.
Meet the Cold Brew crew below!
Introducing the brand new Burnt Caramel Cold Brew!
Imagine a perfect cold brew with the subtle sweetness of toasted caramel that blends with the innate flavors of the base drink resulting in a symphony of flavors in a Cold & Bold cup.


We recommend topping it up with a light, fluffy cream cap so you get silky Vanilla with every sip.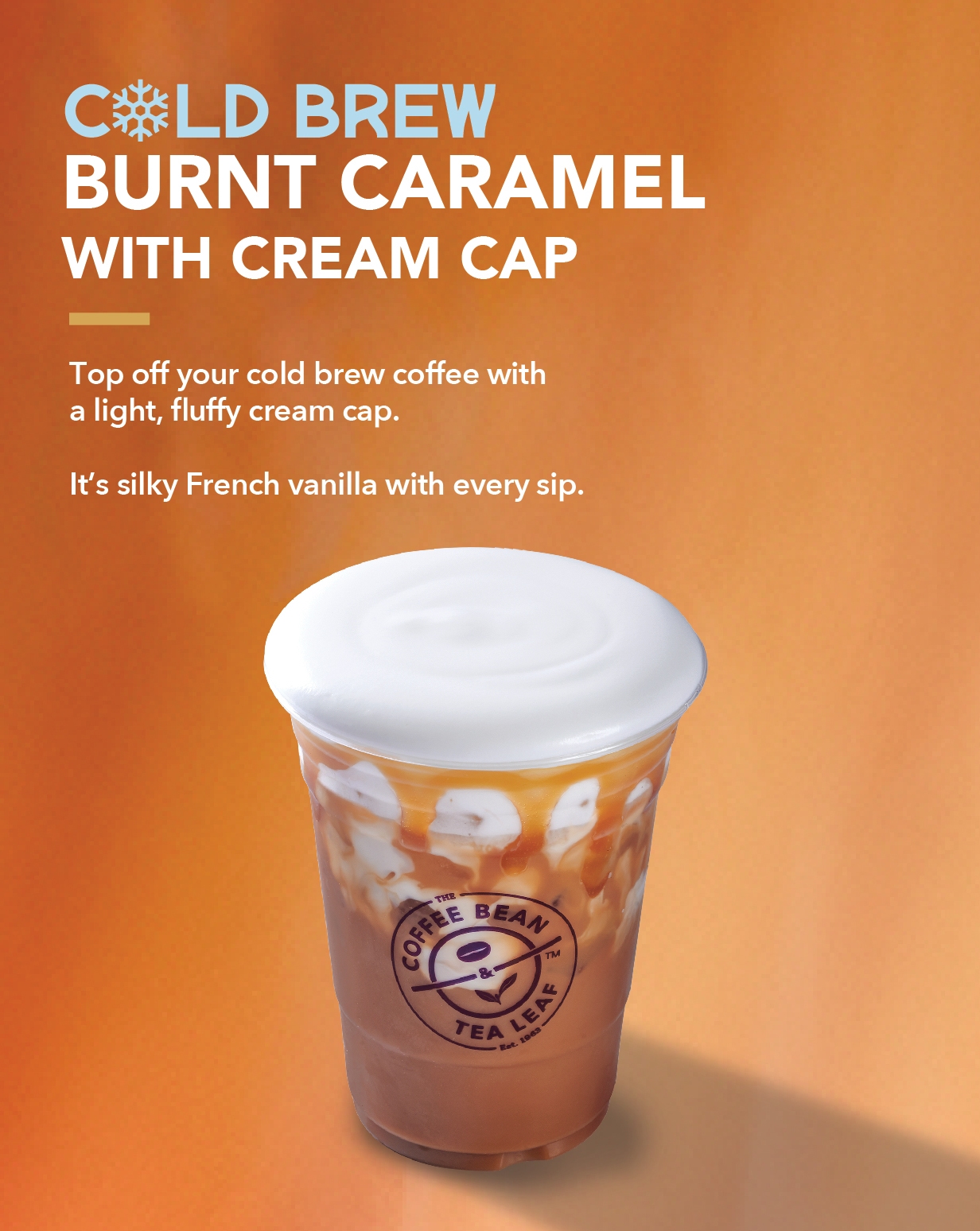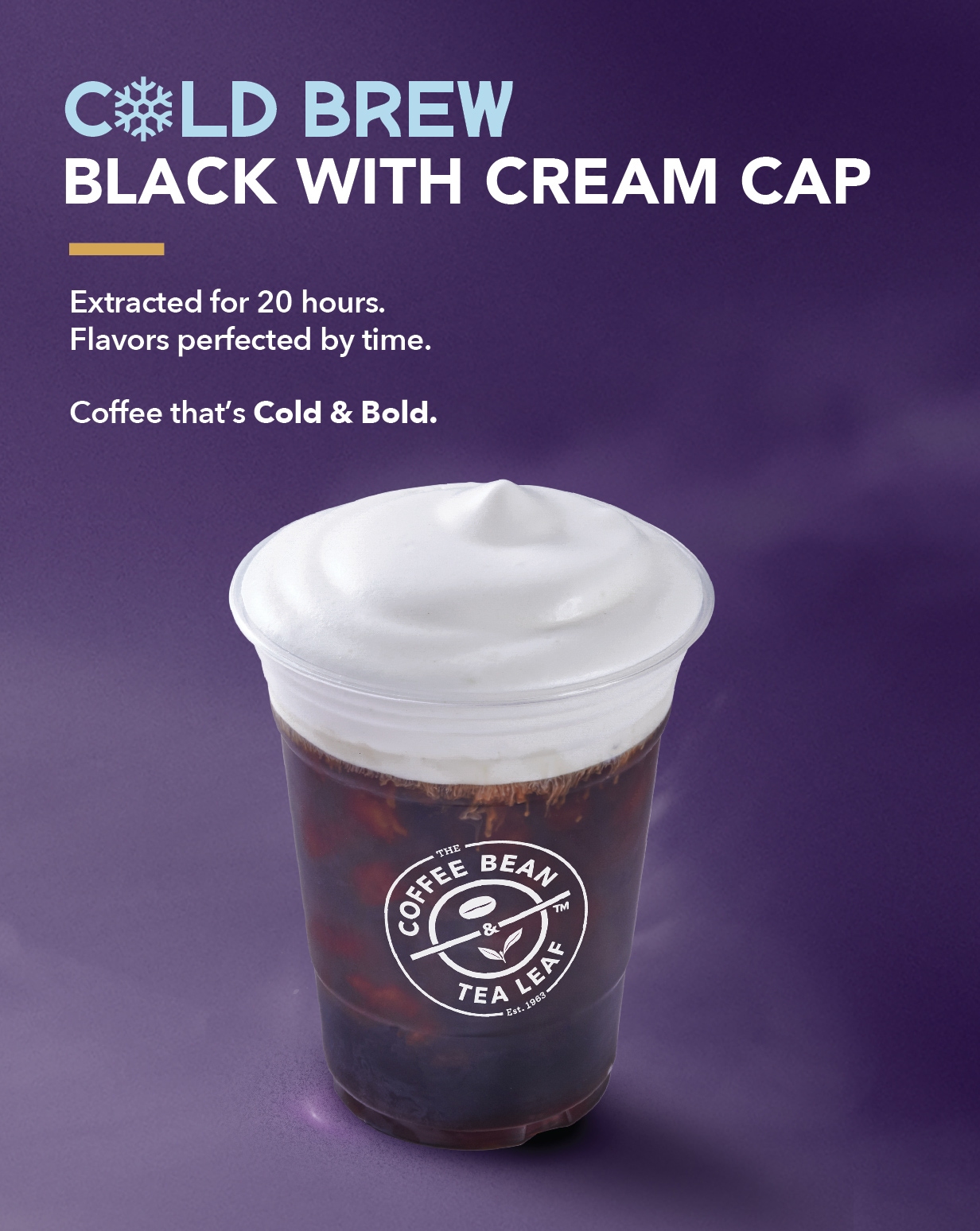 Re-ignite your passion for the classic Cold Brew Coffee
Made with beans from the top 1% of specialty-grade Arabica.
Steeped cold for 20 hours to extract maximum flavor
A cup that's Cold & Bold!
Steeped over time to bring out maximum flavor, our Cold Brew Coffee also blends perfectly with milk, resulting in a refreshing and flavorful cup that goes down smoothly.
If you're going easy on the caffeine or just a latte fan at heart, we know many people prefer milk with coffee
So we're letting latte lovers in on the Cold & Bold craze because it's a Latte like no other.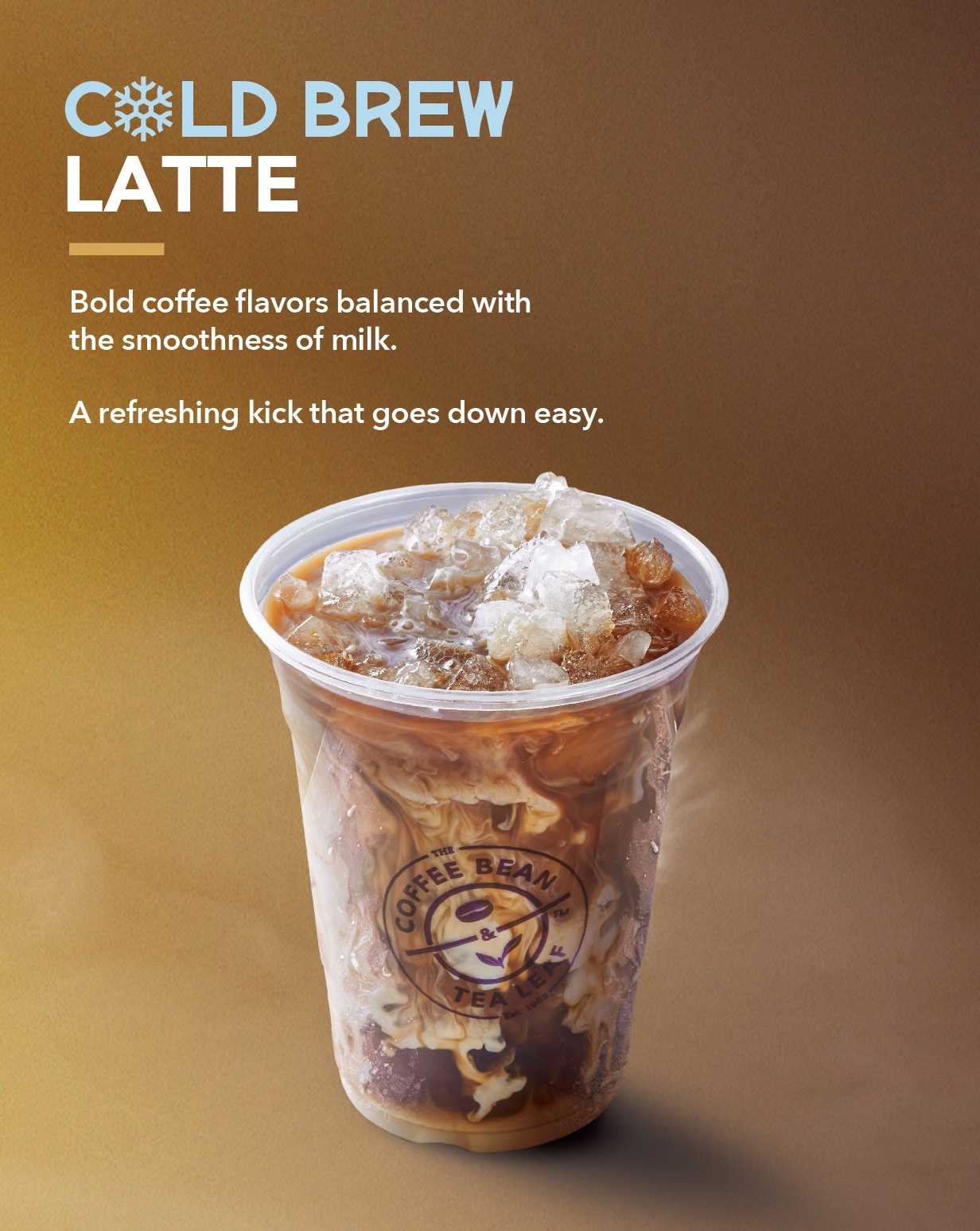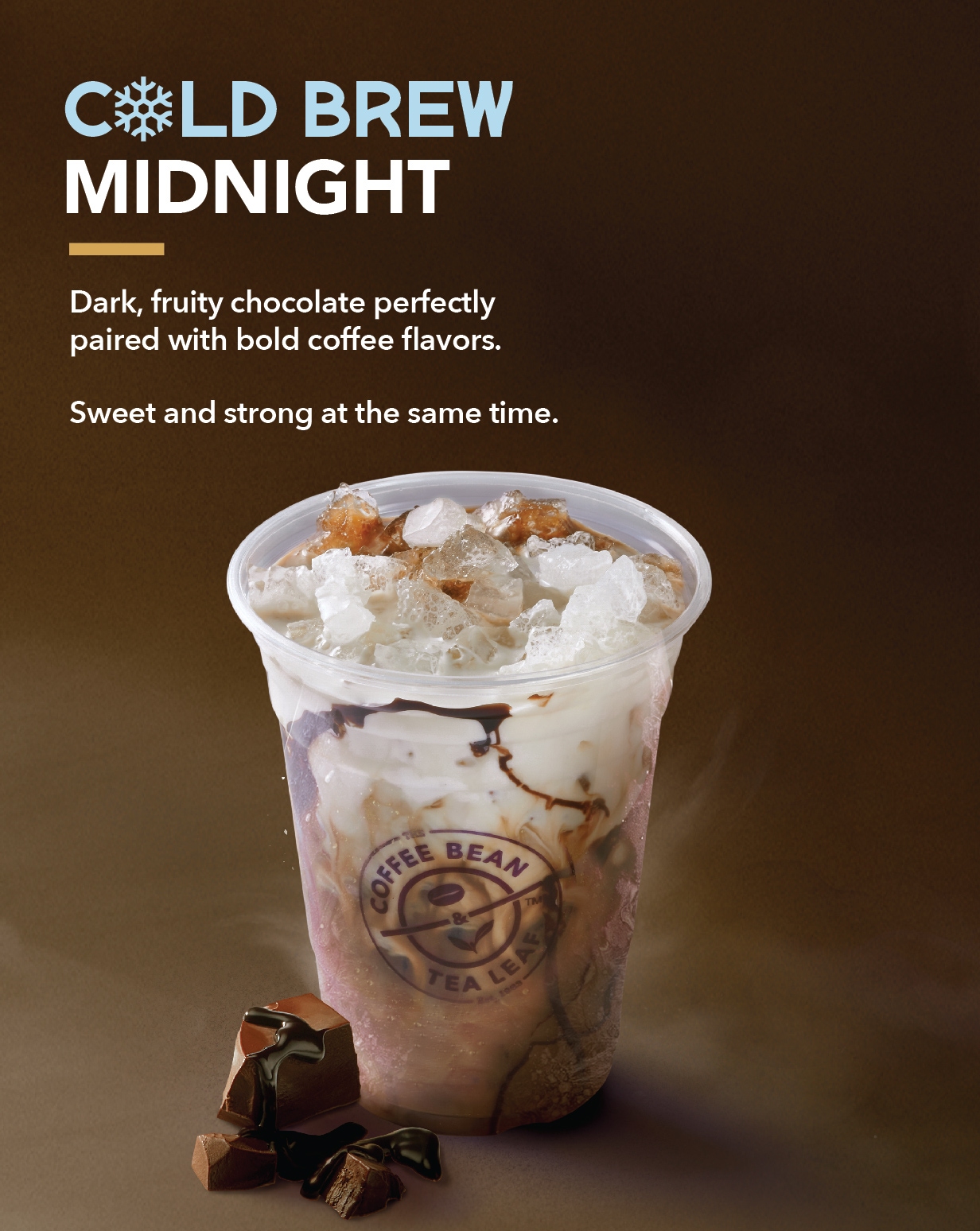 Dark chocolate and coffee makes for a proven combination.
Our mocha drinks have been a fan-favorite for years here at The Coffee Bean & Tea Leaf, and mocha lovers deserve to experience the cold and bold flavors of our Cold Brew Coffee with the Cold Brew Midnight Mocha.
A blend of our time-perfected Cold Brew and dark chocolate with just the right amount of sweetness and a hint of berries - it's a must try for Mocha enthusiasts!
Irresistible and heady - that's our
Double Chocolate Banana Caramel Ice Blended ® drink - your new delicious dessert in a cup!