Flavors of Ramadan
This season we take inspiration from the vibrant and diverse flavors hidden in plain sight – just waiting to be discovered. Join us at your neighborhood The Coffee Bean & Tea Leaf café in an exploration of new seasonal beverages inspired by the spiced coffees of the Turkish Grand Bazaar and food with historical origins dating back to the Ottoman Empire.
Our talented chefs have crafted a special Ramadan menu, featuring a variety of mouth-watering dishes that are sure to satisfy your hunger and delight your taste buds.
Come quench your thirst with our Vanilla Cardamom Cold Brew coffee or warm your nights with the Cardamom Oat Milk Macchiato – the subtle hint of spice combined with our signature cold brew or espresso will remind you of starry nights on the Bosphorus. Not forgetting our tea lovers, we combined our classic Ceylon Cold Brew black tea with mangoes to create a flavor explosion of Mangoes & Cream Cold Brew Tea and for dessert lovers the Mangoes & Cream Ice Blended Drink®.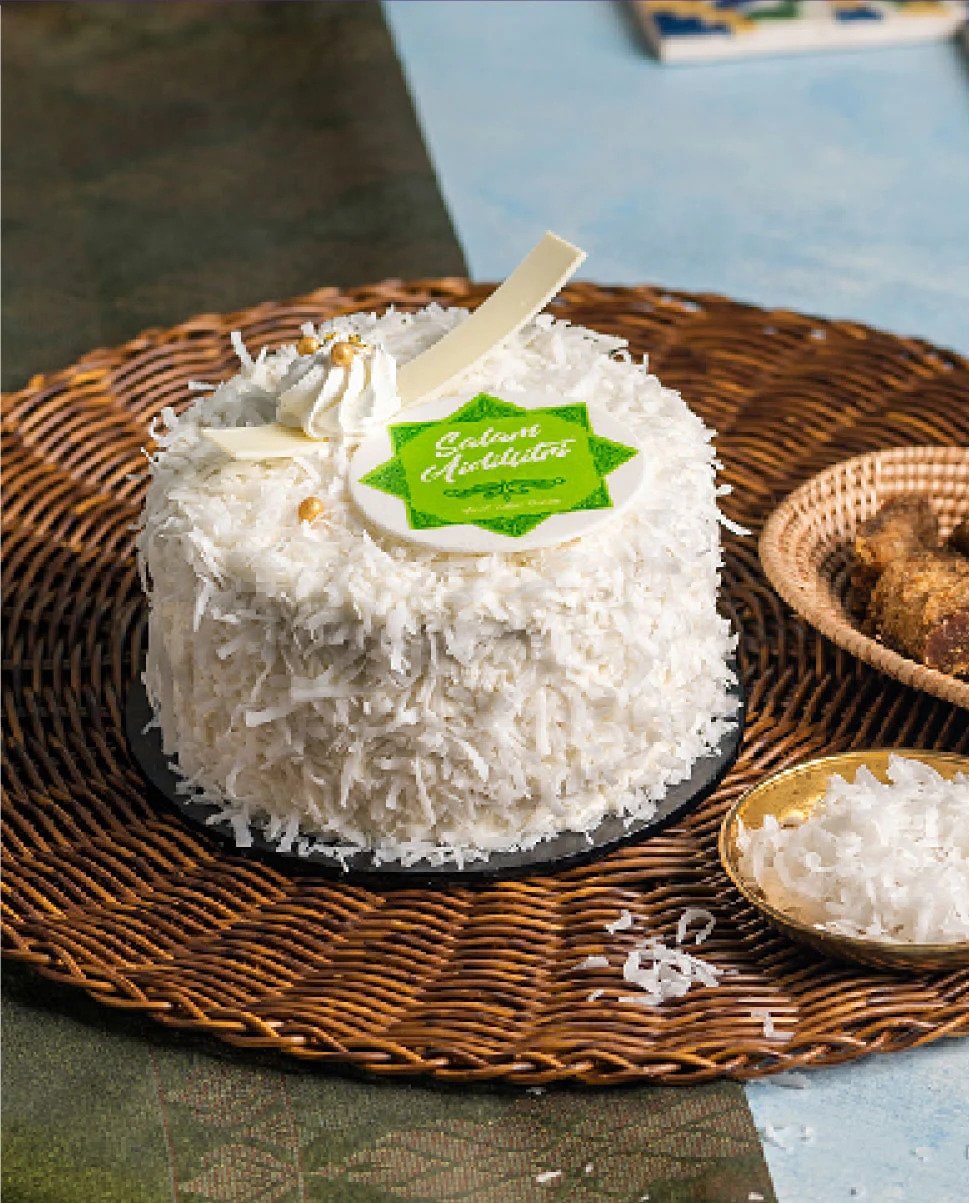 The Straits makes its annual return and bringing with it an ensemble of delicious desserts from our heritage rendition of a Pine-Lemon Sugee to flaky Baklava Delights. For savory palates, we bring Shawarma Chicken Sandwich, Hummus with tortilla chips and a zesty Fattoush Salad. Visit us, discover and explore your new favorites.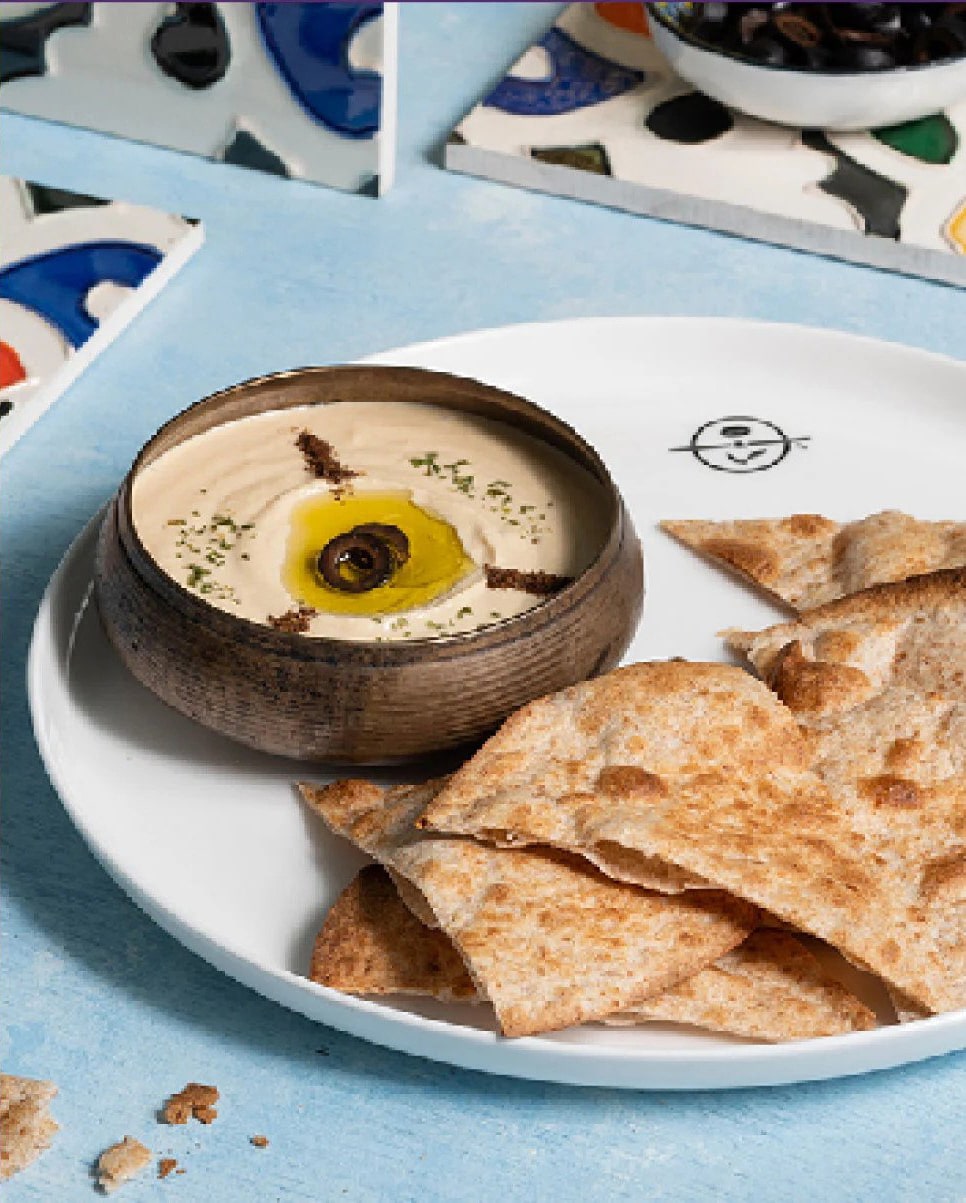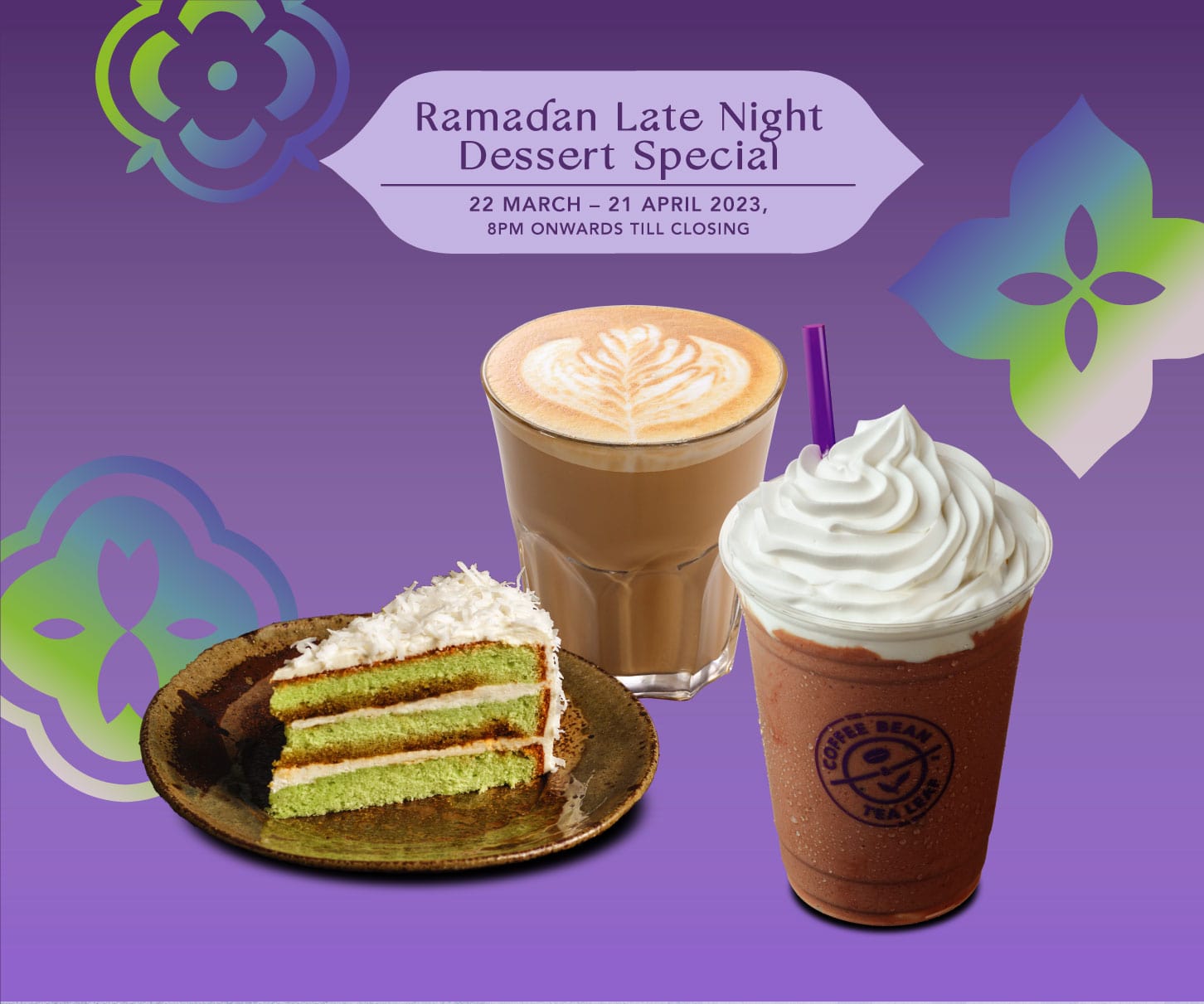 Discover the joy of Free Desserts
From the start of Ramadan till 23rd April, visit our cafes with friends and family from 8pm till closing to catch the return of the Ramadan Late Night Dessert Special Promotion* where every purchase of two handcrafted beverages comes with a free dessert!
* Terms & Conditions apply
The Coffee Bean Card Member Specials
Explorations of food & beverages are best done together with you our fans; and we want to invite you to our café on a flavor journey by offering you a 10% off your total bill* from the start of Ramadan till 7th April when you pay using your The Coffee Bean Card.
*Terms & Conditions apply